About CQADS
CQADS can help you formulate and answer the questions that shape your research, planning, and business activities.
The Centre for Quantitative Analysis and Decision Support (CQADS) opened its doors in 2013. A joint initiative of the Faculty of Science and of the School of Mathematics and Statistics at Carleton University, CQADS offers a variety of analytical services to its clients on a cost-recovery basis.
The ideal decision-making environment is rarely met as decision-makers are often faced with an excess or scarcity of data. While tradition and instinct may provide adequate guidance in certain cases, the nature and complexity of others require deeper scrutiny.
CQADS is built on the proposition that the best decisions are those backed by evidence. Our consultants harness the strength and flexibility of quantitative methods to support our clients and communities.
Objectives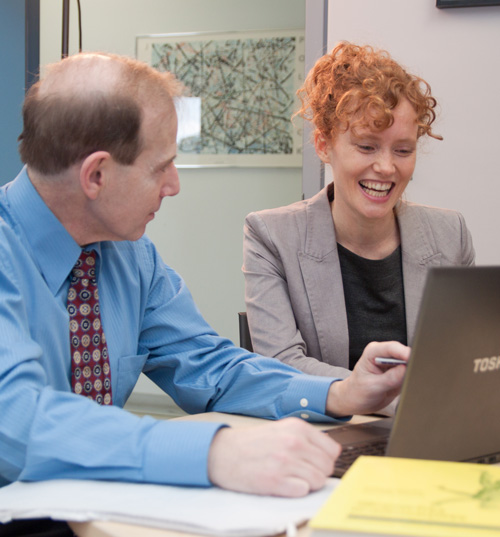 Provide consulting services and share our expertise while solving real-world and academic problems
Provide funding, training, and experience for graduate students and postdoctoral researchers
Facilitate collaborations through crossdisciplinary research involving mathematics and statistics
Stimulate the dissemination of quantitative research through short courses and seminars
Services
Statistical Analysis

Experimental design & implementation
Data analysis & interpretation

Data Science and Analytics

Predictive modelling
Forecasting
Big Data mining

Surveying

Questionnaire design
Sampling design
Sample size & allocation

Operations Research

Optimization
Modelling
Simulations
Numerical analysis

Stochastic Analysis

Stochastic modelling
Performance evaluation
Queueing networks
Training

Workshops
Short sessions
Conferences
Courses
Learning materials

Business intelligence

Analyses of risk
Impact and benefit-cost

Specialized Programming
Other

Expert testimony
Newsletters and Blog Articles
LaTeX typesetting
Clients
Academic
Postdocs, graduate students, Faculty members, staff at Carleton and other academic institutions
Private
Individuals, businesses and private companies
Public
Departments, agencies, organizations at all levels of public administration
Other
Hospitals, firefighting and rescue services, schoolboards, NGOs, NPOs, charities, etc.